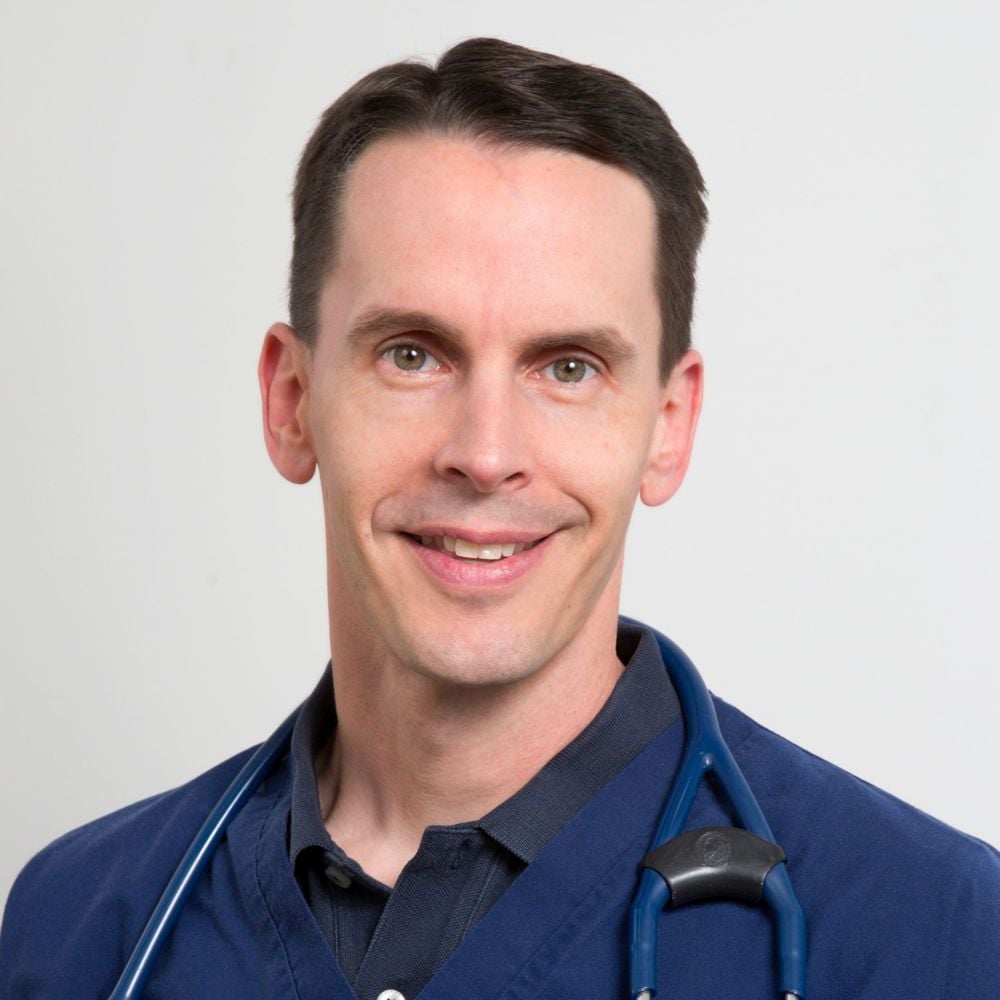 Adam Parker
D.V.M.
Dr. Parker, our practice owner, graduated from Tufts University School of Veterinary Medicine in 2002. He then completed an internship in Small Animal Medicine and Surgery at VCA South Shore Animal Hospital in Weymouth, MA. Dr. Parker joined Porter Square Vet in 2004 and became a partner and owner in 2007. His professional interests include ultrasonography and emergency medicine. Dr. Parker lives with his wife, son, daughter and their cats Percy, Bebe, Peaches and Toby.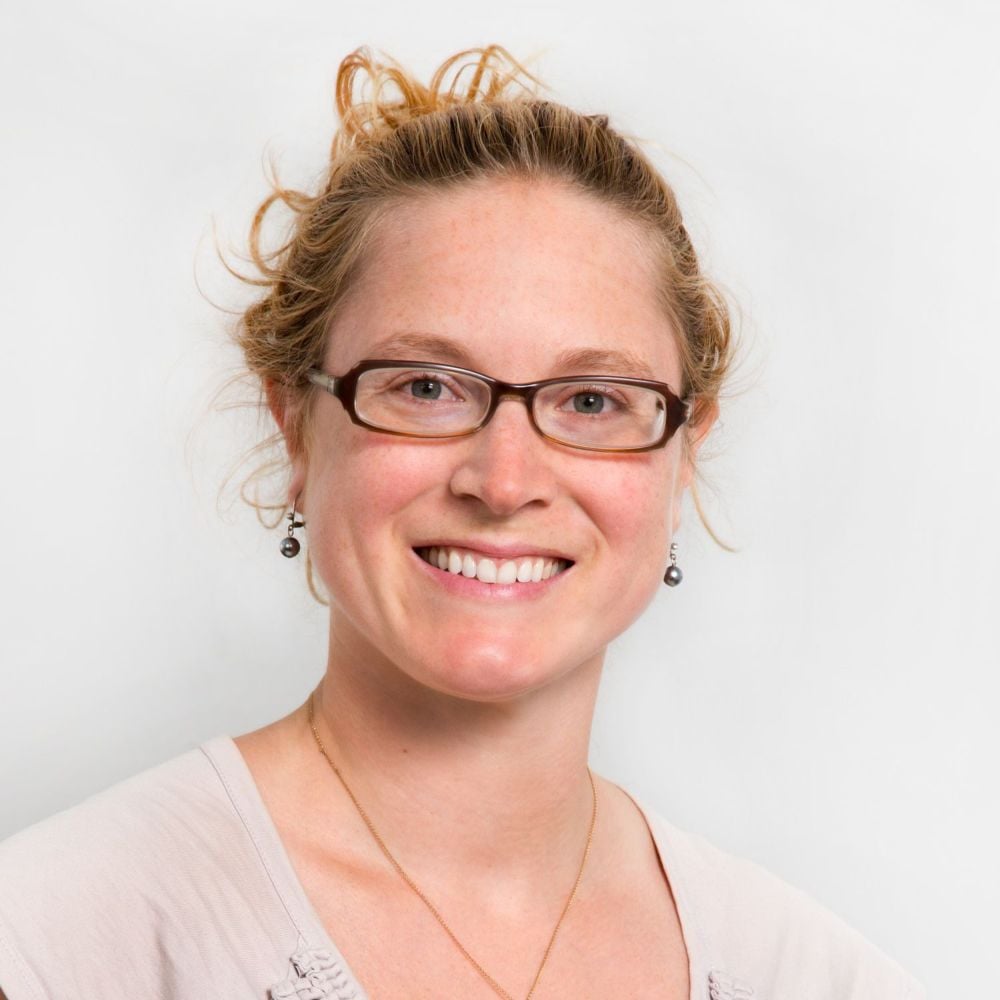 Andrea Moderi
D.V.M.
Dr. Moderi graduated from veterinary school at Tufts University in 2012. Following school, she spent a year at Friendship Hospital for Animals in Washington DC, completing a rotating internship in small animal medicine and surgery. She returned to the Boston area and joined Porter Square Veterinarian in 2013. Her professional interests include emergency medicine and neurology. In her spare time, she enjoys spending time with her family and playing as well as watching sports, particularly basketball.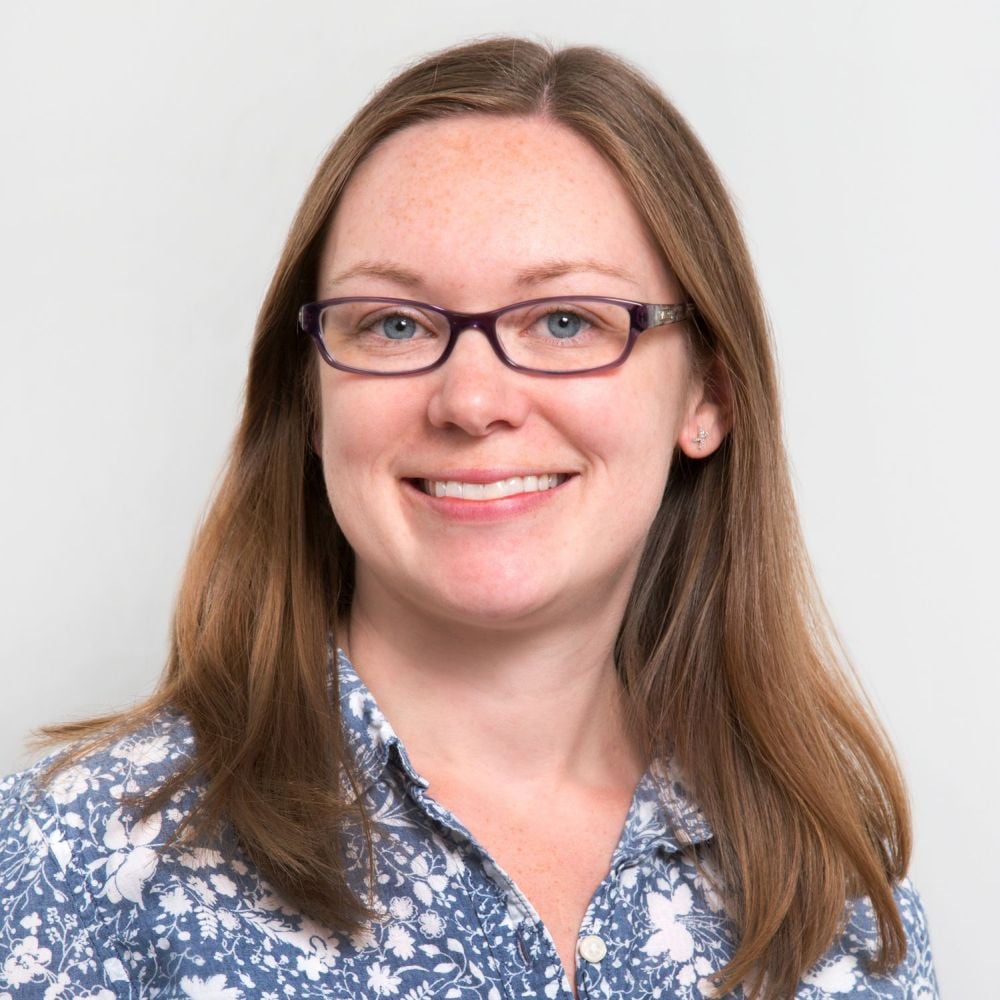 Kate Murphy
V.M.D.
Dr. Murphy graduated from the University of Pennsylvania School of Veterinary Medicine in 2010. She completed an internship in small animal medicine and surgery at the Veterinary Emergency and Referral Group in Brooklyn, NY. She practiced emergency medicine before joining Porter Square Veterinarian in 2014. Dr. Murphy lives with her husband, son, daughter, their two cats Sheba and Shrimpy, and greyhound Heidi. In her spare time she enjoys skiing, cooking, and reading.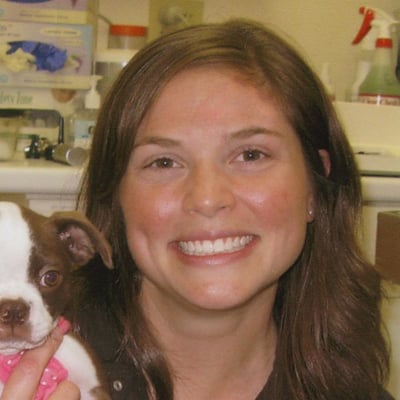 Jen Usiak
D.V.M.
Dr. Usiak graduated from Cornell's College of Veterinary Medicine and has been practicing as a general practitioner in the Boston area since 2002. Her interests include internal medicine, dentistry, and soft tissue surgery. She also has been a faculty member at North Shore Community College since 2005 and helps teach a course in Surgery and Anesthesia for veterinary technicians at the school. Outside of work, she enjoys running with her Boston Terrier, Remy, and they even compete in races together. She has two cats, Nox and Petey and enjoys traveling, skiing, and hiking with her family.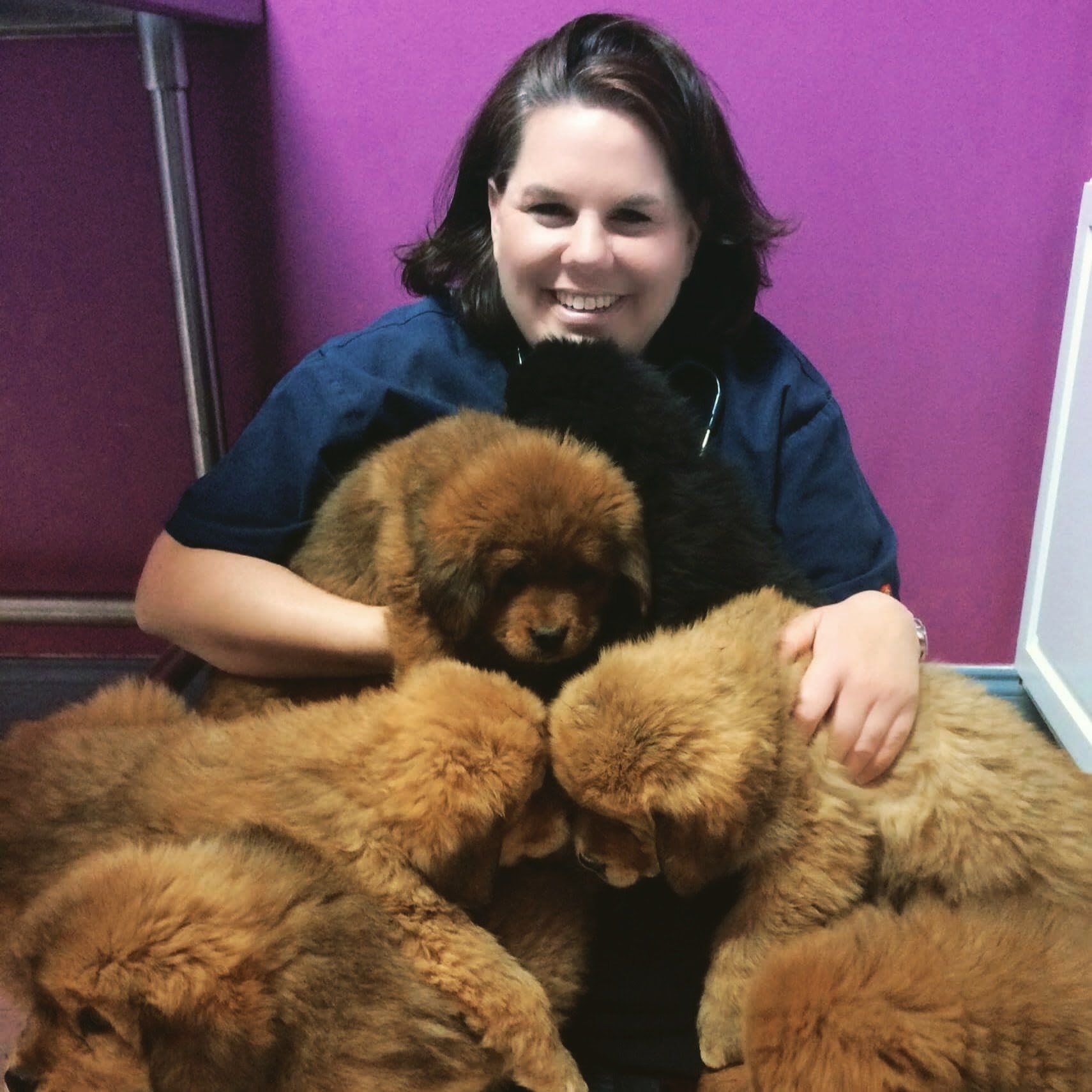 Elizabeth Johnson
V.M.D.
Dr. Johnson is a 2001 graduate of the University of Pennsylvania, and has had the good fortune of practicing all over the country. She has worked in specialty clinics, emergency facilities, and small rural hospitals. This has afforded her the benefit of being able to adopt best practices from a wide variety of animal hospitals. Dr. Johnson also has pharmaceutical and entrepreneurial history. For eight years she ran a company (and still practiced veterinary medicine) that focused on providing continuing education to other veterinarians and human doctors in order to maintain their licenses. Dr. Johnson loves to take her passion for education and teach clients as much as they can handle! She loves to treat your four legged babies like family. Dr. Johnson lives in Natick with her spouse, 2 human children, 2 dogs and 3 cats.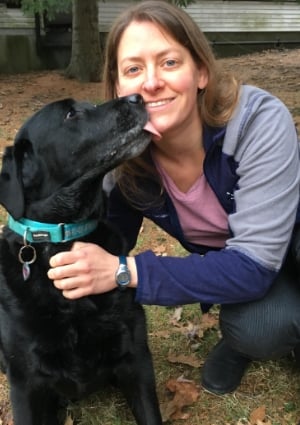 Melissa Precopio
D.V.M., PhD
Dr. Precopio graduated from the Cummings School of Veterinary Medicine at Tufts University in 2017 and has been in general practice since receiving her degree. In addition to preventative medicine, her professional interests include dermatology, internal medicine, and behavior. Prior to becoming a veterinarian, Dr Precopio earned a PhD in immunology and spent ten years researching how the cells of the body fight disease. In her free time, she enjoys biking, reading, spending time in the city, and hanging out with her senior dog, Dahlia, and young cat, Fizzgig.
Ciara Gibney
B.V.Sc
Dr. Gibney is Porter Square Veterinarian's most recent addition. Dr. Gibney graduated from the Sydney School of Veterinary Science in 2017. Following veterinary school she completed a year long rotating internship with VetPartners in Sydney, Australia. Since then she has worked in general practices in Australia, Canada and most recently in Houston, Texas. She also worked in a feline only practice in Edmonton, Alberta, Canada, her hometown. Dr. Gibney's professional interests include internal medicine, anesthesia and preventative care. Dr Gibney lives with her husband and her very chatty calico cat Ziggy. In her spare time, she enjoys cycling, swimming, playing tennis and cross country skiing.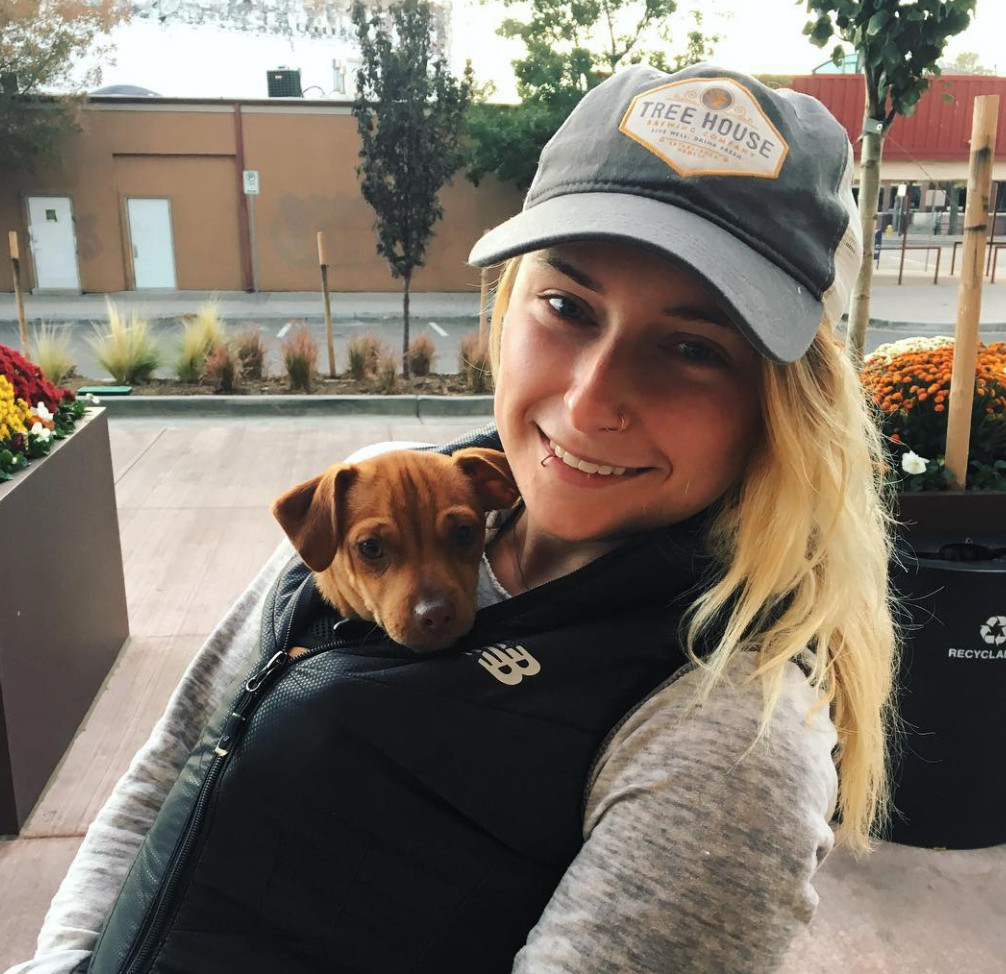 Sophie Epstein
D.V.M., Relief Veterinarian
In 2014, we decided to bring on a Tufts pre-vet student to help out around Porter Square Vet. Starting as kennel help, then tech assistant and receptionist, and rapidly progressing to senior veterinary technician, Sophie quickly became an extremely competent and trusted member of the PSV team. Fast forward to 2022 and Dr. Epstein has graduated from Colorado State University College of Veterinary Medicine and Biomedical Sciences. Dr. Epstein's primary focus in veterinary medicine is emergency and critical care, but she keeps her hand in general practice by covering here, where we fostered her original talent and dedication. When not working, Dr. Epstein enjoys cooking, hiking, and live music. She lives with her Chihuahua mix Rico and 3 cats, HK, Charles, and giant ragdoll Tashi, who once upon a time lived at Porter Square Veterinarian.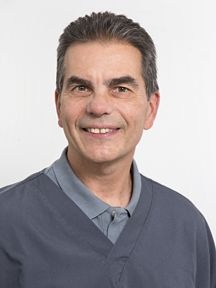 John Bujalski
D.V.M., Retired
Dr. Bujalski is a graduate of the University of Illinois School of Veterinary Medicine, class of 1979. Following graduation, he completed an internship in General Medicine and Surgery at Rowley Animal Hospital in Springfield, MA. Dr. Bujalski joined Porter Square Veterinarian as an associate in March of 1981, becoming a partner and owner in 1992. He lives with his wife and four cats, Mai Tai, Pad Thai, Moo Shi, and Sake. Outside of veterinary medicine, his interests include Africa in general and particularly the big cats. Now retired, Dr. B enjoys spending time on the Cape, taking gorgeous photographs of birds and other wildlife, and an occasional trip to his favorite brewery, Treehouse.