Welcome to Porter Square Veterinarian.
Where your pets are treated like family.
Our goal is to provide the highest quality care for your pet with understanding and compassion. We have been a part of the Somerville-Cambridge community for almost forty years. The practice philosophy of Porter Square Veterinarian is a team-oriented approach to work with you to care for your beloved pet.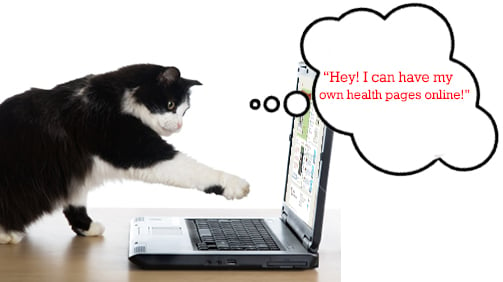 Dear Porter Square Veterinarian Clients.
The wellbeing of our clients and patients is important to us, and so is that of our staff.
Here at Porter Square Vet, we are committed to providing quality care for our patients.
To do our jobs effectively and efficiently, we ask for your patience, kindness, and respect.
We always do our best to help everyone, but we must put quality of care and medical accountability first, which means that sometimes we will not be able to accommodate everyone at all times.
Please understand that our team works extremely hard and deserves your respect and patience without exception.
Disrespectful or abusive behavior or language towards our team members will not be tolerated. This includes, but is not limited to: belittling, insulting, raising your voice, threatening to leave the practice/"leave a bad review", or using sarcasm/condescension in an abusive manner.
Anyone who cannot treat every member of our team with respect at all times will be asked to find another option for their pets' veterinary needs.
In nearly 45 years in practice, we have been grateful to have so many wonderful clients and we'd like to thank you for your support and patience.
Unfortunately, there has been such a tremendous increase in entitled, abusive behavior over the past year or so, that for the first time in this 45 year history, we are forced to implement an Anti-Abuse Policy to protect and support our staff.
Please help us to make this a welcoming environment for all.
We are very happy to announce that we are now open with some restrictions for clients to come inside the hospital.
We will still be requiring everyone to wear a mask while inside the hospital.
If you would prefer to continue using curbside services, that will be available as an option indefinitely as well.
If you're coming to the hospital for an appointment, to drop off your pet for a procedure, ot ot pick up to pick up medications, food, or preventatives, look through the glass and make sure there are fewer than 3 clients in the lobby and then, as long as we are under the 3 person capacity, come on in to make your purchases.
Only one client may enter the building with each appointment, the only exception being for end of life appointments, when we will allow 2 clients in together for the procedure.
Thank you for your patience with us as we figure this all out and as we continue to try to adapt to the fluid nature of the challenges of handling the Covid-19 pandemic.
Get connected to us with PET PRO CONNECT:
PetPro Connect is a FREE pet care platform that makes managing your pets care easier than ever. You will be able to message us directly during business hours, send refill requests, and will have an app to access much of your pet's medical info.